TMMi Professional
Registration is closed
NOTE! We suggest you book your remote-proctored exam to the week after the tutorial. See more information about iSQI FLEX exam at the end of this page! Please book and pay your exam separately in this link https://isqi.org/en/36-tmmi-professional.html
Tutorial date and time
Wednesday and Thursday 24.-25.11.2021, 9.00 – 17.00
Location: Radisson Blu Royal Hotel, Runeberginkatu 2
Introduction
It makes sense that before you can improve a process you need to fully understand where you are and what needs to be improved. Experimentus are the world's leading provider of Test Maturity Model integration (TMMi) services to help you identify your current level of test process maturity; prioritise, plan and make improvements; and, if desired, attain independent certification of your level of maturity.
TMMi is applicable to all software development lifecycle models and many organisations have found it invaluable as a basis for process improvements. Additionally, we provide formal assessments that lead to a certification from the independent TMMi Foundation. This demonstrates a consistent quality approach to internal stakeholders, clients, potential clients and the industry in general.
The TMMi Model
Due to the limited attention given to testing in software process improvement models such as CMMI, the Test Maturity Model integration (TMMi) was developed by the TMMi Foundation as an independent guideline and reference framework for test process improvement. It is positioned as complementary to CMMI and, just like the CMMI staged representation, TMMi uses the concept of maturity levels for process evaluation and improvement.
The Structure of TMMi
The structure of TMMi allows process improvements to be identified at every level, from the highest to the very lowest level of detail.
There are 5 Levels that are split into 16 distinct Process Areas. These are made up of Specific and Generic Goals, which are in turn made up of Specific and Generic Practices.
At the lowest level, there are 845 Sub-Practices that can be reviewed and assessed, giving an unrivalled repeatable in-depth view of an organisation's test process maturity and a basis for test process improvement.
Course Overview
The Test Maturity Model integration (TMMi) Professional qualification has been developed for anyone involved in using or wanting to use the TMMi model. The course has been developed to meet the requirements of the TMMi Professional Syllabus version 1.0. and prepare students for the TMMi Professional exam. The successful completion of the exam is a prerequisite to becoming a TMMi lead assessor or assessor. Students will be provided with the following:
A detailed understanding of the structure and content of the TMMi model, including the Goals, Process Areas and Practices for each level
An opportunity to sit the TMMi Professional exam
The course will be a mixture of lecture and practical exercises to help attendees understand the TMMi Model in detail and prepare them for the exam
Course Objectives
The objectives of this course are to provide:
Detailed understanding of the TMMi model and its origins
Detailed understanding of the TMMi process areas
Understanding of the different assessment approaches
Information enabling you to explain the importance of test process improvement to management
Understanding of the model to provide guidance and advice on a project when using TMMi as a basis for test process improvement
Awareness of the relationship to CMMI
To provide you with the skills to act as a co-assessor on informal assessments
Detailed understanding of the process improvement model IDEAL
Prepare you for the TMMi Professional exam
The Exam
The exam is 60 minutes (if the candidates native language is not the same as the exam language 75 minutes is allowed) made up of 40 multiple choice questions. Each correct answer is worth 1 point and a score of at least 65% (26 points or more).
Suggested Attendees
Anyone who could engage with customers to deliver the TMMi offerings, this could include:
Test process improvers
TMMi lead assessor or assessor
Impending TMMi lead assessor or assessor
Business stakeholders
Programme/Project Test Managers
Test Leads
Test Analysts
Test Consultants
Pricing
1. FiSTB partners and members / TIVIA Network card: 400€ + VAT 24% = 496€
2. ISEB/ISTQB® certified participants: 400€ + VAT 24% = 496€
3. TestausOSY members: 550€ + VAT 24% = 682€
4. Others: 750€ + VAT 24% = 930€
NOTE! If you want to take the exam after the training, it is invoiced separately.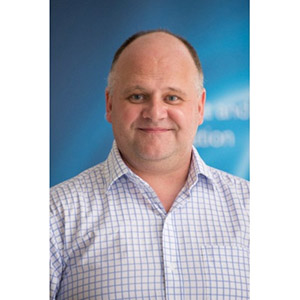 Simon has been working in software testing for over thirty years and has worked in most test roles in that time. For the last fifteen years he has specialised in test process improvement, both as a consultant and in senior in-house roles. He now works for Experimentus (the world's leading TMMi service providers) in the UK, heading up their test process improvement division and has a seat on the UK and Ireland Testing Board with responsibility for promoting the Test Maturity Model integration (TMMi) through his leadership of the TMMi UK Local Chapter. Simon is an accredited TMMi Lead Assessor and has travelled worldwide helping clients to achieve their test process improvement goals.
iSQI FLEX EXAMS